The Seven Deadly Sins Tag
I was tagged by Felicia over at The Geeky Blogger's Book Blog. Thanks!
Greed
1. What is your most expensive book?
Oh, I have no idea. Without delving into the realm of textbooks (which definitely take the cake at $200+), and without getting into my mythology/reference books (of which I have plenty), I'd probably have to say just any of my hardcovers.
Wrath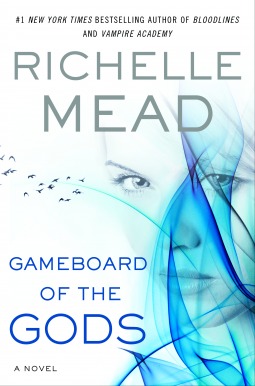 2. What author do you have a love/hate relationship with?
Currently, Richelle Mead. I absolutely LOVE most of the books of hers that I read, but I didn't really care for the Vampire Academy series.
Gluttony
3. What book have you devoured over and over again with no shame?
In high school I was obsessed with Laurell K. Hamilton's Anita Blake series. I read and re-read the first ten or so books waiting for the series to continue. The fact that I dislike the most recent books in the series hasn't stopped me from the occasional revisit to favorite scenes from the beginning of the series.
Sloth
4. Which book have you neglected reading due to laziness?
The Game of Thrones series. They've been on my TBR for what feels like forever (ok, about 3.5 years)—I even own the first four, and I just haven't gotten around to them.
Pride
5. What book do you most talk about in order to sound like an intellectual reader?
I honestly haven't read many that would qualify, and I don't really like to sound like an intellectual reader. To get somewhat of an answer, probably anything by Poe, Don Quixote, and/or Arabian Nights: Tales form a Thousand and One Nights.
Lust
6. What attributes do you find attractive in a male or female character?
Male: Intellectual, but still a bad-ass. Geeky is a plus. Alpha mentality is also a plus. Sarcastic is a must-have. Borderline evil is a plus.
Female: Strong, strong-willed, sarcastic, has a doesn't-give-a-damn attitude, and can hold her own in witty banter.
Envy
7. What book would you most like to receive as a gift?
Gifting books to me has always been fairly difficult. Physical copies of anything that I've read as an ebook and loved (not willing to spend the money on, but like to have anyway). Physical copies of the first few books in many series that I didn't start buying until halfway through. Things like that.
Tagging:
I Love to Read and Review Books