Top Ten Tuesday: October 7
This is a weekly meme hosted by The Broke and the Bookish, with a different "top ten list" every week.  This week's theme is "Top Ten Books For Readers Who Like Character Driven Novels." This one is going to be difficult for me, because most of what I read and love are "character driven" books. I'm going to try really hard to balance this between my more recent favorites and some of my slightly older ones, just to keep things even.
1. The Fault in Our Stars by John Green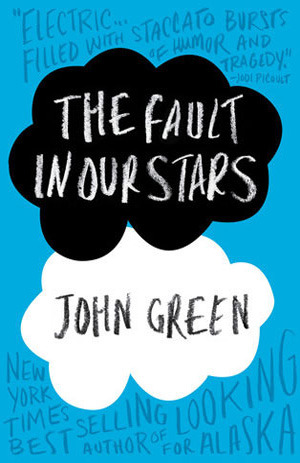 Let's be honest. You can't talk about character-driven books without talking about The Fault in Our Stars. It's pretty much, by definition, driven by its characters. Not only is it well-written, but it's emotive and enrapturing. And August was just … He's a truly spectacular character and really makes the book as great as it is. Without him and his querky sense of humor, this book wouldn't have been nearly so successful.
2. The Georgina Kincaid series by Richelle Mead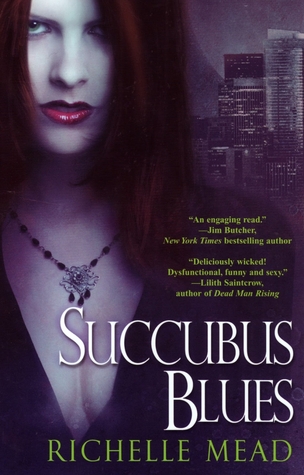 Seth and Georgina. That in and of itself is enough said right there. However, I have to write enough to take up the space of the book picture or my formatting will look funny. This is another one that is very nearly by definition character-driven. Yes, it has other fun plot points, but at its heart this series is really about two people falling in love over and over and over again. And any serious reader is going to just melt over Seth (and he's not even your stereotypical alpha male!), not to mention the heartbreaks throughout the series.
3. Trickster's Choice & Trickster's Queen by Tamora Pierce
Tamora Pierce was one of the first authors I truly fell in love with. I didn't really read terribly much before Harry Potter, at which point my mother discovered I liked fantasy books and sat me down in that section of the library. Tamora Pierce took the place in my bookish heart that the majority of the population reserves for Harry Potter. I'm glad that the Trickster books came around when I was old enough to really appreciate them, because I'm confident I wouldn't have had nearly as much respect for Aly when I was younger. Her scheming and planning puts master strategists to shame, and she does it all while still acting like a teenager (for the most part).
4. Chicagoland Vampires by Chloe Neill
Merit and Ethan are an amazing match. Their hatred for each other at the beginning of the series burned just as hotly as their love for each other does ten books into the series. There are interesting plots in each of the books and LOTS of really cool world-building stuff going on, but it's 100% these two vampires who keep readers coming back for more time and again. (Not to mention that's it's Merit's insistence on helping everyone that drives half of the plots (at least early on) anyway).
5. The Hollows by Kim Harrison
Recent followers of Classy Cat Books are probably not shocked that this made the list. I love The Hollows series. Absolutely 100% love it, even when I notice its faults. It's actually Algaliarept that made me fall in love with these books so strongly at the beginning—I was just getting going on my demon phase, and he was awesome as far as my teenage self was concerned. And we must mention Jenks too, with his colorful curses like "Tink's panties."
6. The Hero series by Moira Moore
We've had a bunch of dark colors all in a row, so I'm mixing it up some and throwing a brighter one in now (yes, I'm anal about color diversity; I cook that way too). Dunleavy Mallorough and Shintaro Karish make quite the pair in this series. They're another pair that start off pretty much despising one another (I mean, poor Dunleavy is insanely introverted, and she's forced to spend time with one of the most outgoing and social men possible. Who could blame them?) and end up evolving their feelings for one another. Taro is also pretty unique in his abilities, and the pair of them are a fearsome team when they're stubborn.
7. Throne of Glass by Sarah J. Maas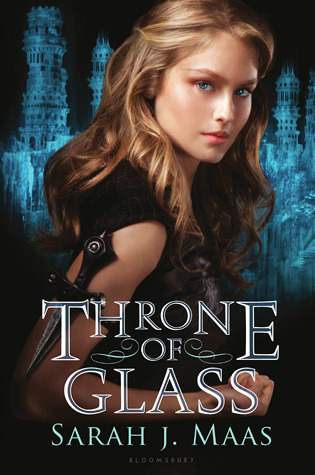 I need to finish the rest of this series, but right off the bat I knew Celaena would be a character I loved. And Dorian. And Chaol. Another one where the plot was great but the book would never have made it very far without such a strong cast of characters. They're believable, they're relatable, and you feel their emotions right along with them.
8. The Keeper Series by Tanya Huff
Oh, Austin. You're one of the most entertaining cats. I'll be honest and say that I remember loving the books and I remember loving the characters. And I even remember the significant plot points (and the significant funny scenes). But otherwise, it's been so long that I don't really remember much detail about these books. I do remember, however, Austin. The cat. He's absolutely wonderful. And you should … feed the cat.
9. The Night Huntress series by Jeaniene Frost
I mean, this series gets referred to more often as "the Cat and Bones books" than it does as "the Night Huntress series." Bones is a whole lot of fun with his scathingly sarcastic remarks. I think I preferred him early on in the books over later, when his relationship with Cat had developed more, but that could be the part of me that likes mean boys talking. Either way, this series doesn't rely solely on the leading actors: Vlad, Mencherys, and a host of other spectacularly written characters are in the mix too, and learning about their histories is at least as much fun as watching Cat and Bones' relationship develop.
10. The Fever series by Karen Marie Moning
Such a good series. MacKayla had her moments of being dense and irritating, but they weren't misplaced (just think about what you would do in her situation!). And Jericho's alpha-male badass-ness more than makes up for it. More importantly, one of my favorite things about this series is its portrayal of the fae as truly foreign. I've commented in other reviews that writing the fae as completely alien as possible is difficult, because it's our natural inclination to try to make our characters relatable to the reader. Moning does an excellent job of managing both.
(I just want to throw out there that I'm super proud of myself for varying the type of books. Yeah, they're almost all urban fantasy, but I've run the gamut between fae, vamps, witches, and just general magic-y stuff. And at least I have one non-fantasy book, right?)
Posted on October 7, 2014, in Top Ten Tuesday and tagged chicagoland vampires, chloe neill, fever, georgina kincaid, hero, jeaniene frost, john green, karen marie moning, kim harrison, moira moore, night huntress, richelle mead, sarah j maas, tamora pierce, tanya huff, the fault in our stars, the hollows, the keeper, throne of glass, top ten tuesday, trickster. Bookmark the permalink. 6 Comments.